25mm uPVC Plastic Architrave - Door Frame Kit
£17.99
Our 25mm architrave is 6mm thick with a rounded edge finish on both sides.  The door frame kit provides you with 3 lengths of architrave to cover the sides and top of your door frame.  Please check the size and width of your door frames before purchase to ensure the lengths provided will cover your requirements.
The kit comes in packs of 1, 5, and 10 lengths.

Primarily used as part of our window finishing products range, this architrave can also be used to cap internal & external door frames, removing the need to paint and providing a gloss finish which is easy to clean.

This architrave can be easily applied using a wide range of adhesives, from super glue to no nails. And carries a 20 year guarantee.
Each door frame kit includes: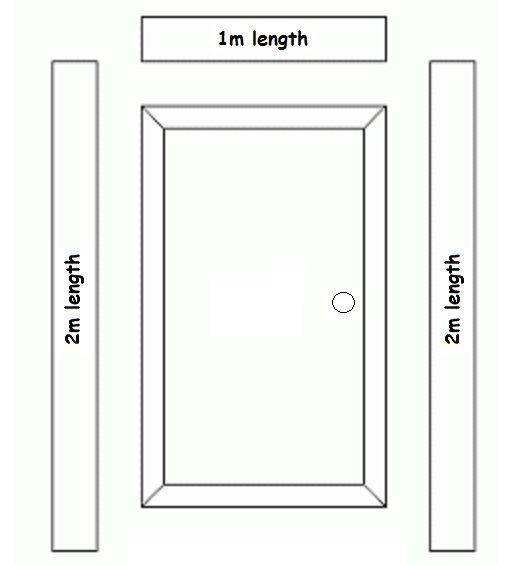 2 x 2m long lengths of 25mm architrave
1 x 1m long length of 25mm architrave